Information Technology (IT)
Information Technology (I.T) is a product of globalization that makes the working environment efficient thus enhancing the rate of productivity. It has open doors to the outside world as communication became much easier and convenient. Due to this a lot of avenues, business opportunities, and jobs are opening up. The problem of keeping records into files is removed through the help of computers and its applications. It is the gift of IT that people are able to work from anywhere in the world.
Recon Partners is the global leader in providing IT professionals. With a strong database and network of IT professionals, Recon Partners can offer manpower with wide options and without any delays.


Recon Partners has specialized teams to cater to the two different IT fields
IT Services.
IT Product Development.
While our Product Recruitment team is associated with most of the top IT Product Companies in India including start-ups, our Services Recruitment team is capablein managing high volume recruitment.
ITES(BPO/KPO)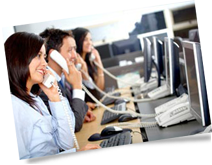 The BPO (Business Process Outsourcing) gave birth to the KPO (Knowledge Process Outsourcing) which is one the most fast paced growing industry. Recent studies have shown that no other industry can challenge it for the next ten years. It builds up a career for a number of young professionals with Good salary packages. After the coming of KPO a lot of experienced people are also delving towards this industry as the field requires a lot of research.
This industry deals into data entry, medical transcription, FMCG, R&D, Content development, Data Analytics and many more. The growth is very rapid and an individual very soon takes upon the responsibility of a leader. The greatest asset of this industry is that it has flexibility and people can work in shifts according to their own comfort