Retail
The Indian Retail industry is a tough competitor to other industries in India. It is another big industry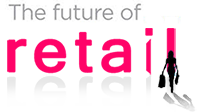 that has gained excellence in this consumer culture. More and more people get fascinated by the concept of buying things from shopping centers, malls , big arenas where all most all the necessary things are done under one platform.
The economy of this industry is growing due to the people who are excited to make their future into this field like young people, working women, students etc. As new retail stores are coming new recruits are needed thus offering great future asset.
F. M. C. G.
At Recon Partners,
take ownership of every situation and never hesitate to take appropriate actions for ensuring a positive and timely resolution. If you are in the FMCG industry and wish to seek the services of a reliable international recruitment agency is Recon Partners to remember.
Fast-Moving Consumer Goods (FMCG) or Consumer Packaged Goods (CPG) are products that are sold quickly and at relatively low cost.. FMCG is probably the most classic case of low margin/high volume business. Many of the players on the retailer side such as Walmart, Carrefour, Choithram, Tawseel, Sheel, Walgreens or Metro Group and supplier side are among the largest and most recognized global companies.
Fast-moving consumer electronics are a type of FMCG and are typically low priced generic or easily substitutable consumer electronics, includingmobile phones, MP3 players, game players, and digital cameras which are of disposable nature.